DLM Member Meeting - Luxembourg, 14-15th October, 2015 
Bienvenue au Luxembourg, 14-15 October
From 1 July the Luxembourg occupies the rotating Presidency of the Council of the European Union. This means that, following our long tradition, DLM is going to organize its next meeting in the capital of the Grand Duchy, on the 14th and 15th of October in partnership with the Archives Nationales de Luxembourg. The venue was take place in the extraordinary historical building of the fort Thüngen, reopened in 2012 as Musée Dräi Eechelen / Fortress Museum (5, Park Dräi Eechelen L-1499). The Museum of Modern Art is just behind this building with its contemporary architecture designed by Ieoh Ming Pei, the architect of Louvre Pyramid in Paris
With the programme, DLM wanted to take advantage of all that the city of Luxembourg boasts, including the headquarters of many international companies and several European institutions making the city an information hub of the continent. The birthplace of one of the founding fathers of EU, Robert Schuman, Luxembourg plays the role of one of the European capitals not only due to its geographical situation in the heart of Europe, but also due to its multilingualism. With a population made up of almost 150 different nationalities, the city is a commercial, social and cultural centre of Europe.
Besides the exceptional opportunity of networking with professionals in Information Governance, records management and archives, the event served as one of the major dissemination events for the E-ARK project and gave an opportunity for stakeholders to share their views during the Advisory Board meetings.
While our organizing partner Archives National de Luxembourg is one of the smallest National Archives in Europe with 30 staff members only, they have an invaluable holding of 45 km of historical sources witness of the political, religious, cultural, social and economic past of the Grand Duchy. The date of the earliest document, a charter of the Abbey of Echternach from 762, symbolizes the archives mission related to the written heritage over the centuries, including now to gather contemporary documents, preserve public archives of ministries and public bodies warranting for the administrative transparency of the Government in the 21th century.
The Programme Committee for the meeting consisted of representatives of the archives of the European Union member states, representatives of information governance in public and private sector, local organizers and E-ARK project leaders. The Programme Committee evaluates proposals and selects speakers in August in order to have a final programme prepared by early September. As a member of DLM, please contribute your proposals for the scientific programme.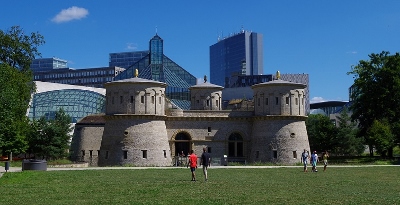 Presentations